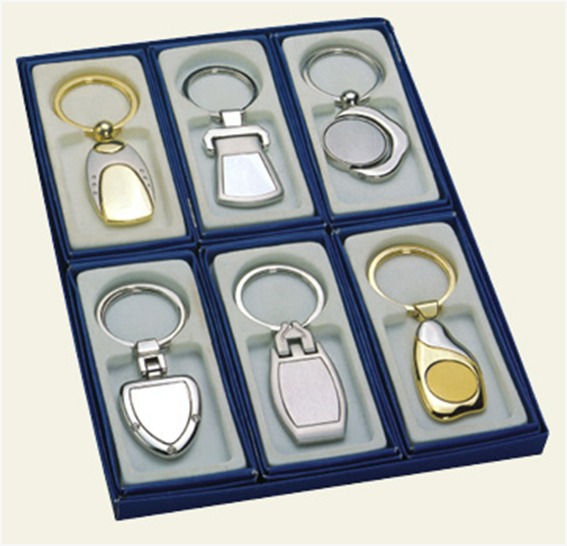 There are plenty of things to think about when launching a business – and many unexpected costs. One of those costs is marketing – it is expensive, but it does not have to be! You can create different aspects of marketing, like the brand identity on a budget. One of the most effective ways is to use custom key chains. Money is crunch, especially when getting a new business off the ground. Spend on things that will provide substantial ROI, i.e., Return On Investment. Read the blog to find marketing on a budget.
What is Marketing?
Marketing involves all the activities to build a positive and strong image of the business in consumers' minds. It uses elements like a logo, company name, etc., being present in front of customers using various mediums like ads, promotional products, etc. It helps companies to differentiate from their competitors and build a loyal customer base.
Promotional items are a vital part of marketing; it is the first impression people have of your business.
Why is Marketing Important?
Marketing helps to put your business in front of consumers and create a sense of familiarity. It lets you share information about your business, what makes you stand out from others, and build brand recognition.
Think about different t-shirt options you might see at a store. Often the products are of similar quality in a price range. However, you choose one brand over the other. Why is that? It is likely because of a positive image of that specific company in your mind. Different companies have a unique persona and presence. E.g., some appeal to traditional style people while others attract fitness lovers.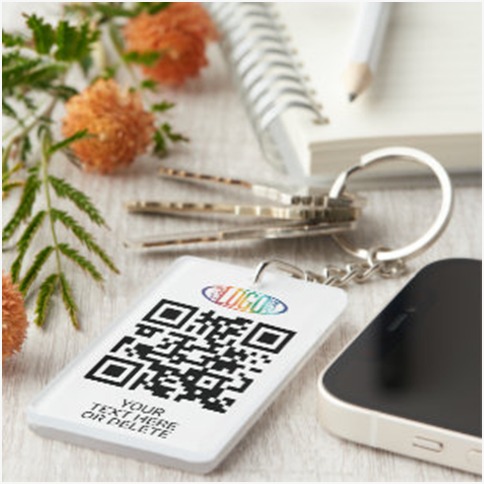 How Do Custom Key Chains Help With Marketing?
Custom key chains are one of the most helpful products people need in their daily lives.
Loyalty token: You can use custom key chains as a customer loyalty product; they will be happy and likely to remember your company because of its usefulness. Fifty per cent of receivers keep promotional keychains with them for a year. Imagine the amount of impression they will provide in the period.
Serves a business card replacement: customers first learn about your company from the business cards you hand out to them. You can do the same in a better way with custom key chains. Before handing out the promotional keychains, ensure you have contact information, logo, name, tagline, etc.
Accessories for enticement offering: It can provide attention and success at trade shows and events. E.g., you could ask a few of your sales representatives to hand out key chains. It would be advantageous to use a helpful custom key chain making receivers stop and notice, like a mobile holder key chain.
Brand recognition: after receivers see your logo on keychains, they recognize your business in real-life. E.g., a fast-food restaurant handing out keychains.
Long-lasting promotional goods: Key chains are durable and last 4-5 years. Few promotional products last that long.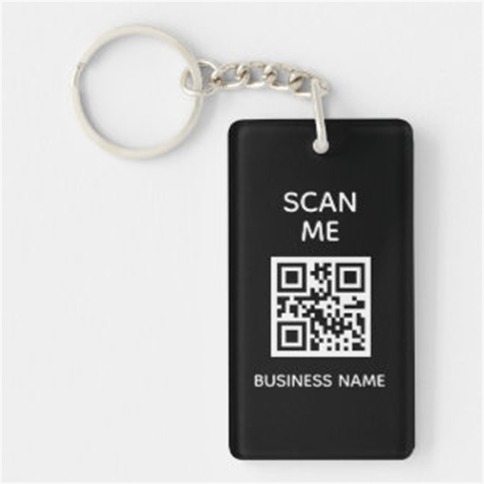 Tips:
Choose generic or specific: You can create generic or specific key chains to cater to a particular use. E.g., custom carabiner key chains for an outdoor adventure company. It will start by answering questions about the ideal client profile; write everything down. It will also serve you for other marketing processes.
If you serve different demographics, it would be better to create various keychains. E.g., premium-quality metal key chains for high-value clients and vendors and generic for mass distribution.
Build visual presence: by distributing at different events. Your logo must be in front of people as often as possible. Make a list of all the events, holidays, meetings, etc., you would attend in a quarter and create custom key chains accordingly. Advantages: it will be cheaper to manufacture in bulk, and you will be ready in advance. They are small; it is easier to store, transport, and distribute.
Create according to your brand image: Keep the promotional key chains consistent with your brand image. You can start using the logo, colours, fonts, etc., similar to the website and other marketing mediums. If you want to create metal key chains, it would be challenging to use colours. For those cases, it is best to use the colourless version of your logo.
Plan for social media: For marketing your business, social media is a must. You can use it to run contests and giveaways and ask people to post their pictures and videos with the key chains.
Design Your Promotional Keychains:
When marketing on a budget, you need to be intelligent about where and how you spend the money. Custom key chains help with affordable marketing and shed some light on your organization. There are many manufacturers, but it would be best to connect with a reliable manufacturer with experience. EverLighten has over eighteen years of experience helping various companies with high-quality promotional key chains.
Rainbow Drive-In is a food business in Hawaii. They were looking to promote their drive-in restaurant on a limited budget with promotional products. After contacting EverLighten, they explained their requirements. The team suggested custom key chains and tips. First, they were apprehensive, but after seeing the sample, they went ahead. We created high-quality custom key chains to bring their logo to life. The campaign was successful, and our partnership has become solid.
https://www.instagram.com/rainbowdrivein/
Benefits of Partnering With EverLighten:
Best pricing: they are a dedicated factory for producing custom key chains and not intermediaries; customers always get the best price.
Quality without a compromise: they use premium-quality materials and the latest processes.
Fast turnaround time: they provide the quickest delivery for every order.
24*7 support: you can contact us anytime; they provide round-the-clock support.
Real people, phenomenal service: EverLighten loves helping; they offer various options for every patch.
Free design help and unlimited customization: the custom key chains will look as you imagined. They also provide endless customization.
No MOQ requirement: you can order as many key chains as you need; they accept orders without a minimum limit.
Worldwide shipping: they deliver worldwide; customers can track their orders anytime with an order tracking tool.
For information, inquiries and orders, visit https://everlighten.com/collections/custom-keychains.