A kitchen layout shows the arrangements of appliances, cabinets, and countertop. Usually, the layout plan creates a kitchen's work triangle, which is the workspace between the refrigerator, stove, and sink. When homeowners are looking to remodel their kitchen, knowing the popular layouts can help determine the best design.
L-Shaped Kitchen Design
L-shaped kitchens are very efficient. They place cabinets and appliances along right-angled walls with an open area in the center. An L-shaped kitchen is best for small and medium spaces. In an L-shaped kitchen, homeowners can adjust bench tops and cabinets to a desired length. L-shaped kitchens allow for an easy working triangle and are a great Kitchen Design for open-plan spaces.
U-Shaped Kitchen Design
A U-shaped kitchen is the most functional of kitchen layouts. This layout creates balance and symmetry using three walls. It allows for the perfect kitchen work triangle. In a U-shaped design, homeowners get the most counter space of any layout. This option also allows for the most storage and cabinet space.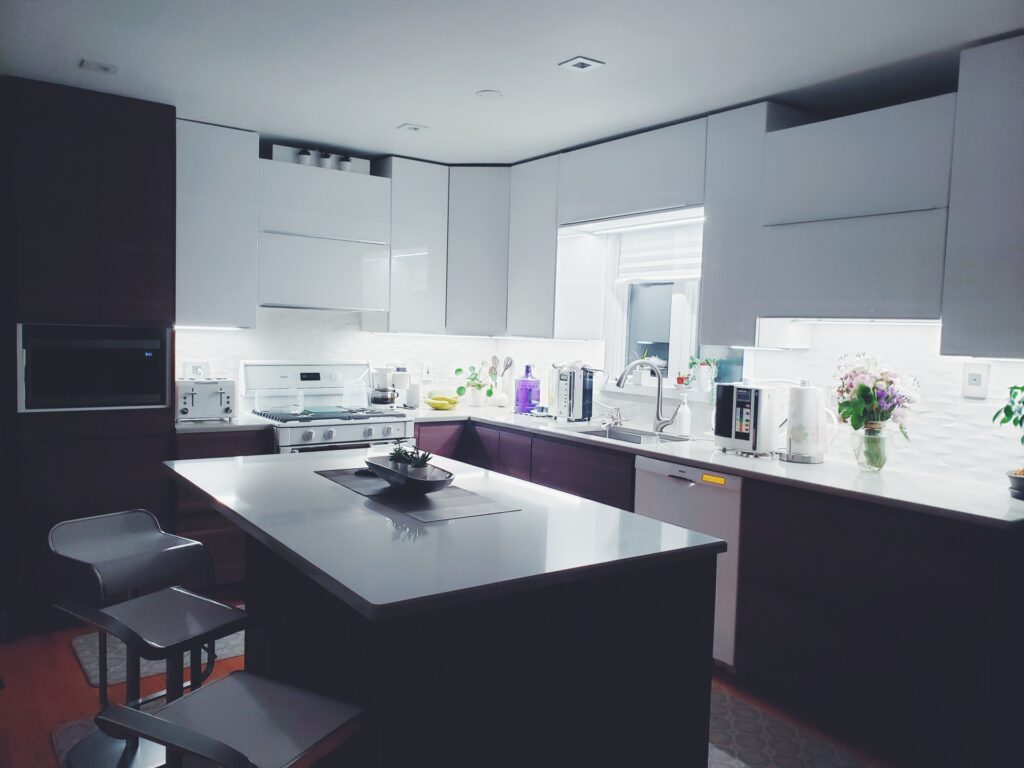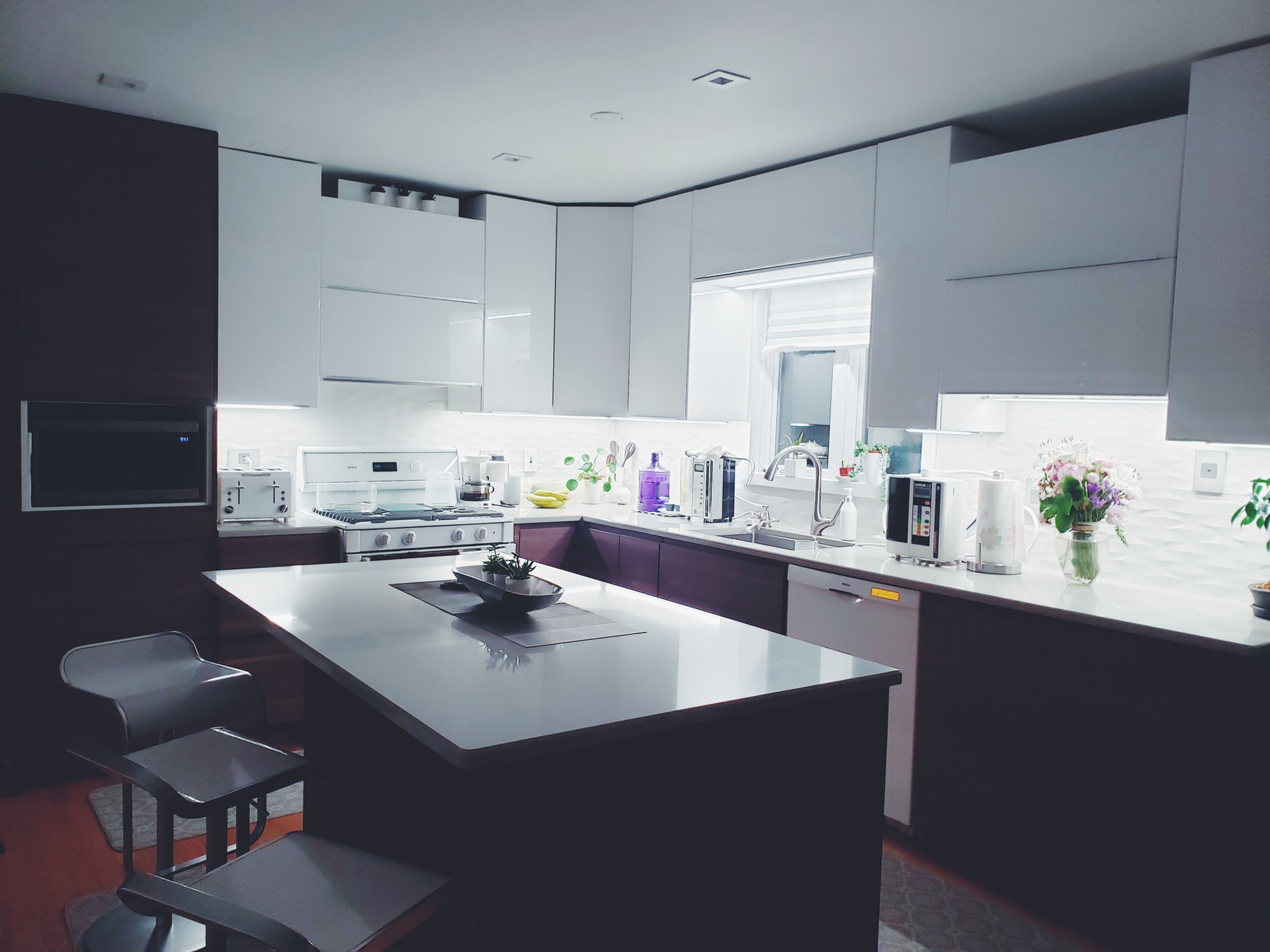 Galley Kitchen Design
A galley kitchen is an efficient, lean layout ideal for small spaces and one-cook kitchens. Galley kitchens are sometimes called walk-through kitchens. It has two walls opposite each other and a walkway between them. Galleys make great use of space, and there aren't any costly corner cabinets to worry about or add to the budget.
Island Kitchen Design
Homeowners who want a kitchen with ample storage and counter space should choose an island kitchen. People arrange island kitchens in a U-shape with a freestanding cabinet and countertop in the center. Many islands have extended countertops for seating. Homeowners can add a few bar stools to have a great casual dining space.
Sometimes, homeowners install sinks on the island rather than along the way. People may also choose to put the range or stovetop on the island. An island helps create an efficient working triangle, and it helps to have at least three feet of clearance on all sides of the island to aid in traffic flow. Island kitchens are great for socializing. Large families or those who love entertaining enjoy having island kitchens.
Peninsula Kitchen Design
A peninsula kitchen is similar to an island kitchen but works better in smaller spaces. Peninsula kitchens have an additional countertop attached to the wall instead of being free-standing in the middle of the kitchen. Often, one side of the peninsula opens into another room. The peninsula part of the kitchen often includes base cabinets for extra storage and can also accommodate stools for seating and gathering.
One Wall Kitchen Design
In one-wall or single-wall kitchens the counter space and appliances are arranged all along one wall. This arrangement is used for small spaces. Refrigerators are usually placed at the end of the row, and include a bit of counter space between each appliance. There isn't as much storage in a one-wall kitchen, so homeowners need to get creative.
While there are other kitchen layouts, these tend to be the most popular. Remember the working triangle when designing a kitchen to achieve the best function.