The WhatsApp High Five Emoji meaning is getting people confused as to whether the emoji is for prayer or to say hi to a friend over the instant messaging platform — WhatsApp.
The WhatsApp high five emoji has become one of the most commonly used emojis daily in our chats for prayer, thanks, and please.
The Prayer or High five WhatsApp emoji is confusing people on social media today, and we take it to address the meaning of the High five emoji.
In today's article guide, I would like to discuss with you on High Five Emoji Meaning on WhatsApp for 2022.
The WhatsApp high five or Prayer emoji has been used by people countless times — depending on the kind of chat.
A couple of individuals are amazed to discover that the emoji they had dependably thought was a prayer emoji was two individuals high-fiving one another. Oh really? Take a look at the emoji below.
From the look, you can see that the image above is a prayer-like emoji that looks like two hands placed together in a prayer mood. From experience, that emoji is used mainly on WhatsApp, and for all the time I've seen people use it, they used it to express thank you or suggest prayer.
As we discussed earlier, the meaning of the emoji will depend on the type of communication you are having at that moment — since WhatsApp emojis can interpret in other ways.
The Meaning of WhatsApp High-Five Emoji
A simple emoji search of "High Five" on WhatsApp shows that there are two emojis for High Five.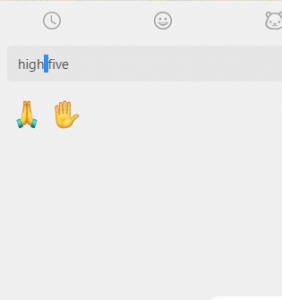 In searching for the "Pray" emoji, this is shown in the results given below.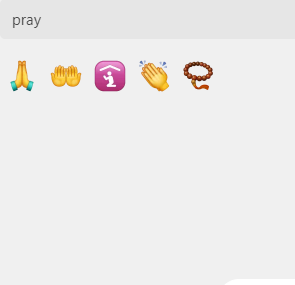 The Truth About High Five Emoji
For now, the truth is out about the popular emoji on WhatsApp. WhatsApp Web allows its users to search for various emotions you would love to use to express your feeling to someone. When you start to type, you get lists of emojis suggested for you based on the kind of words you send regularly.
High Five
You can start searching for "High Five" on WhatsApp Web today, and you will see the list of emojis.
Pray
You can decide to search for "pray" also. You should see the "High Five" WhatsApp emoji as part of the list of icons.
pic
After doing this, I found out that — the WhatsApp emoji with folded hands could be used for several purposes in our WhatsApp Chats, like the following:
High Five
Thank You
Praying Hands
Please
Noted
These are the meanings for the WhatsApp emoji "High Five" with — a person with folded hands.